The braking system is the most important safety technology in your vehicle. Naturally, if they start to make odd sounds, then drivers start to worry. One thing most drivers don't know is that not all squealing is a sign of severe brake damage.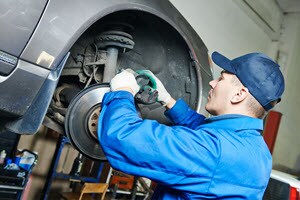 To avoid damage, have your squealing brakes inspected by a trained technician. Here, we'll take a closer look at what might be causing your breaks to squeak, and what our team at McCafferty Ford of Langhorne can do to fix it. We hope you find this article helpful.
If you need a repair, schedule service here!
Is It Squealing or Something Else?
Brakes squeal and squeak for many reasons, but here are the four most common:
Rust: Rust is a major culprit of squeaking brakes, especially for anyone living in a moist climate. Try pumping the brakes a few times while you're driving and the rust should flake off. Make sure you pump your brakes when and where it's safe to do so.
Dry Drum Brakes: Adding lubrication to the rear drum brakes is a simple remedy for squeaking brakes.
Cheap Brake Pads: Some cheap brake pads are known to have a higher metal count than more expensive versions. This increased level causes distinctive squeaking when the brakes are pressed down. While this is safe for your car, it can be extremely annoying.
Worn Brake Pad: Brake pads that have been significantly worn down may expose the brake wear indicator, a small piece of metal that sounds when the brakes are engaged. If this is the cause, then you need new brake pads.
Do You Need to Replace Your Brakes?
The primary cause for squeaking brakes is the brake pads themselves. If you want to avoid squeaking brakes, knowing the lifespan of your brake pads can help. Your front brake pads will probably need to be changed every 30,000 miles. Rear brake pads, on the other hand, can last for up to 60,000 miles. If you want, you can track the lifespan of your pads by keeping tabs on your last service appointment.
How Long Will Brake Pads Last on Average?
Those looking to extend the life of their brake pads have a few options. Try your best not to perform what is known as hard braking. Not only can hard braking damage brake pads, but the rest of the braking system, too. Drivers who travel mostly on highways also experience longer-lasting brake pads. Plus, having the brake pads inspected by a professional technician at every other oil change is a great way to monitor their condition.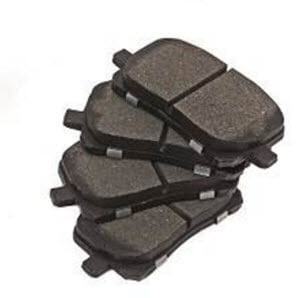 You'll want to make sure that the replacement pads you use are right for your car. When it comes to brake pads, there are plenty of options available. Most vehicles use semi-metallic brake pads, although some drivers may use ceramic brake pads instead. Semi-metallic pads are more affordable than ceramic pads and can absorb more heat. Higher metal content brake pads are available, which have a prolonged lifespan, but come with a loud squealing noise.
Looking for Professional Brake Repair?
No vehicle is safe without brakes that work properly. Routine brake inspections are crucial. It's a good idea to have inspections performed every 10,000 miles or along with every oil change. However, squeaking brakes require immediate service.
Our team at McCafferty Ford of Langhorne can help drivers from across the Langhorne, Bensalem, and Philadelphia areas with any squeaking brake issue.